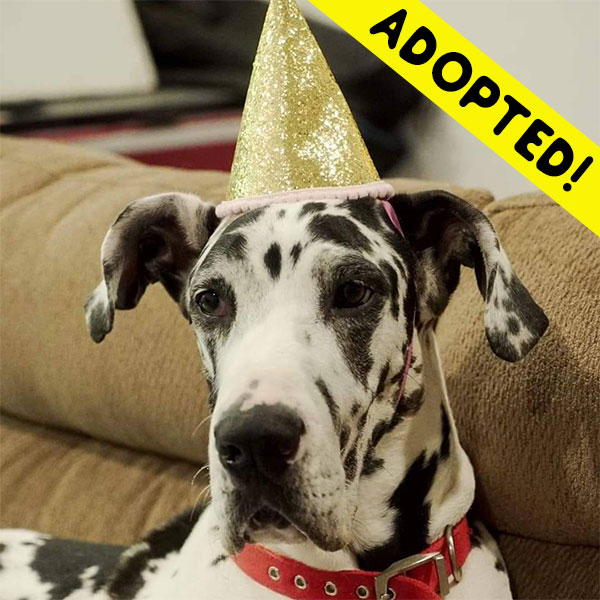 Adoption Announcement!
After being the flower girl for her foster parents nuptials recently, it shouldn't come as any surprise that she is now a foster fail!! We couldn't be happier for this girl!
Her story could have been VERY different! She was being given away for free in Bakersfield because her owner was terminally ill. She has anxiety issues and was an intact female harlequin… enough said, right?! Instead, she landed in the hands of rescue, was vetted and spayed and her future looks VERY, VERY bright! She has the love of 2 wonderful people that are willing to work on her issues with her! LOVE IT! COMMITMENT! DEDICATION! JUST what these babies need! I PROMISE you they will pay you back 10000000-fold! CONGRATS, Adira!!!! HAPPY TAILS, BEAUTIFUL GIRL!!!!