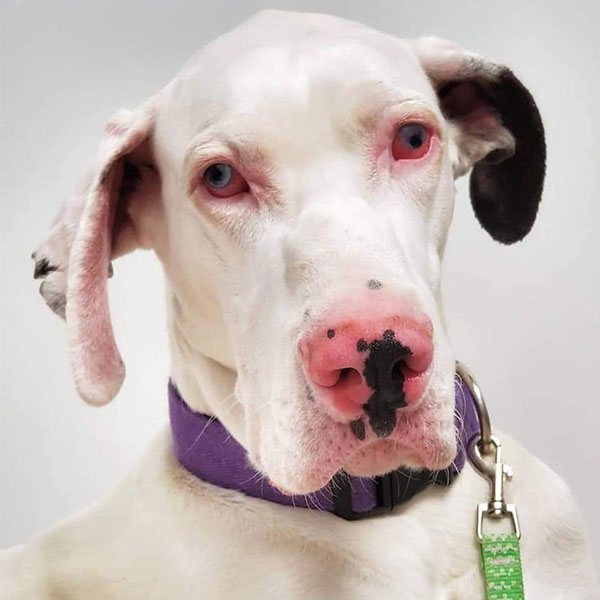 Layla is a 4 year old, white Dane rescued from the euthanasia list at Madera Animal Shelter. She is SUPER sweet, loves all people, does great with dogs (big and small). We do think she is vision impaired. She came to us with a nasty wound on her leg where the bone was infected, and after multiple vet visits we decided to treat with antibiotics long term, and do everything to save her leg from amputation. She is spayed, microchipped and vaccinated. We are looking for a foster-to-adopt family to care for her through her healing.


Health Status
Layla is up to date on vaccinations, is spayed, and is microchipped.


Dogs?
Layla is good with all dogs.

Cats?
Layla is unsure around cats.