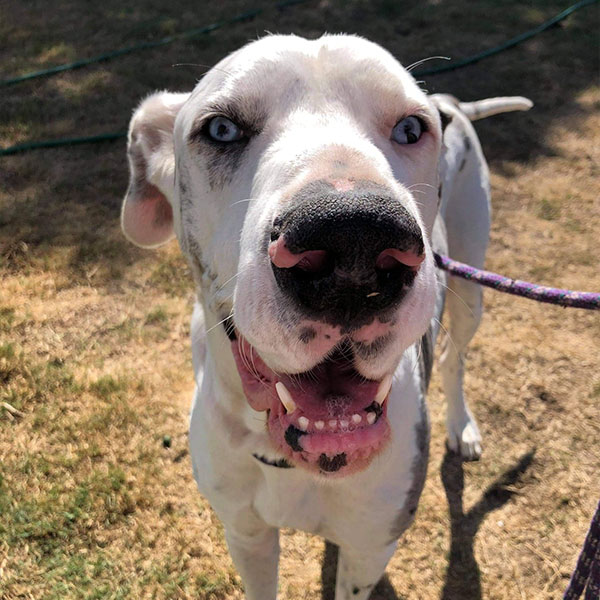 This is Clyde, we got him from the Palm Desert shelter after he and his buddy, Bonnie, were found wandering as strays. We think Clyde is 1.5-2 years old, he's neutered, vaccinated, microchipped, crate trained, housebroken and does well with most dogs (can be selective)! He walks well on a leash but does have a bit of resource guarding that is manageable. This boy is an absolute love and SUPER loyal… bonds quickly!!!!
Video Update!
Clyde is a ball obsessed goofball hoping for a home for the Holidays!
What He Needs: Clyde can be a pushy boy if he feels like his person is not in charge. He will certainly take advantage of a situation where he is given too much freedom. Clyde needs a strong leader that is going to set boundaries and create structure, not just pets and snuggles with this boy. Clyde is definitely a dog that would thrive with a routine. He is a sweet boy that is VERY deserving of a #homefortheholidays. Anyone interested in Clyde will be required to meet with the trainer that has been working with him prior to adoption (which is SUCH a bonus!)


Health Status
Clyde is neutered, vaccinated and microchipped.

Special Needs
Clyde has no special needs that we know of.

Kids?
Clyde should probably go to a home without children.

Dogs?
Clyde is good with other dogs.

Cats?
Clyde should go to a home without cats.