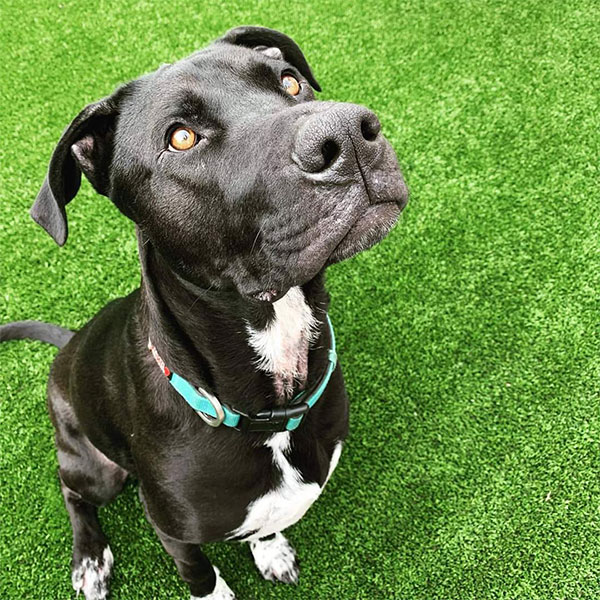 Coby was an owner surrender at Victor Valley because his owners could not afford to care for his skin condition. He is a 2 year old Dane mix and an absolute sweetheart with an INCREDIBLE temperament!!
His skin condition turned out to be SEVERE allergies! This boys skin was a MESS!!!! He has quite possibly been one of the most costly dogs we have EVER taken in, requiring specialists, meds, prescription food, all kinds of diagnostics, medicated baths, etc. With his fosters dedication, Coby is now looking AMAZING!!!!! He is currently undergoing a food challenge (that has been rather interesting) and he still requires weekly medicated baths and regular appointments with the dermatologist.
This special guy will be ready for adoption soon!


Health Status
Coby is fully vetted, microchipped, and neutered.

Special Needs
Coby has a severe skin condition that we're working on treating.

Kids?
Coby is good with children!

Dogs?
Coby is good with other dogs.

Cats?
Coby hasn't had a chance to tell us about this yet.