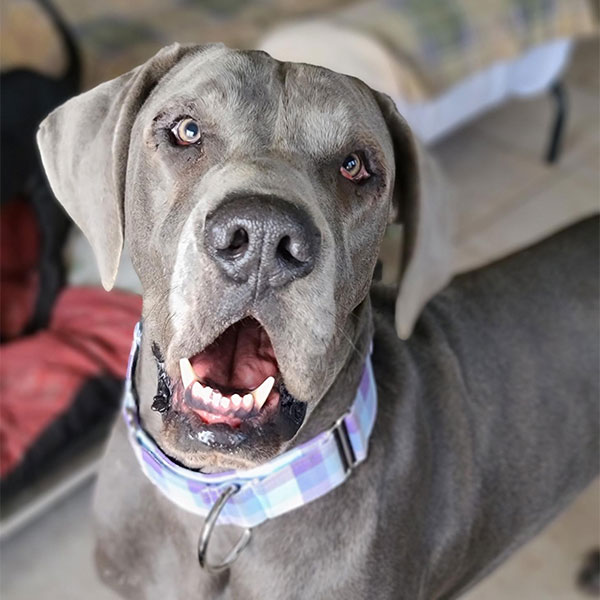 Enzo is a young dane with a horrible case of bilateral cherry eye. He was on the run for 3 weeks, unable to be caught, until our friends at Madera Animal Services were called to his location and, with the assistance of a catchpole, they were finally able to bring him to safety… AFTER 3 WEEKS of being on the streets! No doubt, part of this boy's fear and apprehension has to do with the discomfort of those eyes! Well, he's in good hands now and we are going to get him all fixed up!
Enzo has TONS of energy and needs a home that is willing to work on training with him.
Video Update!
Check out our buddy Enzo having a fun time with his foster family! Would he be a good fit with your family?

Age
We're not sure how old Enzo is, but we're guessing he's relatively young.

Health Status
Enzo will be neutered, vaccinated and microchipped.

Special Needs
Enzo is currently recovering from his bilateral cherry eye surgery.

Kids?
Because Enzo is still a puppy, he needs to go to a home with older children only.

Dogs?
Enzo is good with other dogs.

Cats?
Enzo should go to a home without cats.