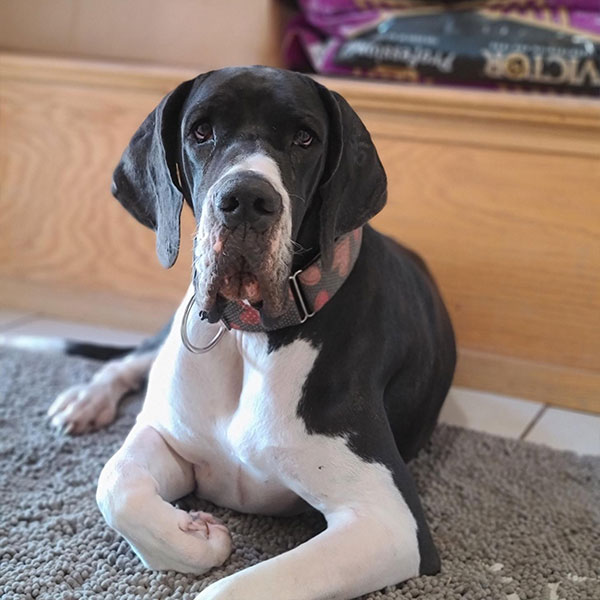 Meet momma, Princess. She was surrendered to us pregnant and birthed 6 puppies. Princess is a fearful/skittish, insecure dog that is human reactive to strangers. This is something we will be working on with her, once puppies are weaned, Princess is healthy (both physically and mentally) and once all hormones are balanced.
Video Update!
Princess and pups doing well!!!! 2 weeks old as of December 6th and growing stronger every day!


Health Status
Princess is spayed, vaccinated and microchipped.

Special Needs
Princess is currently nursing her newborn pups and will be available for adoption once they have been weaned.

Kids?
Princess prefers a home without children.

Dogs?
Princess hasn't had a chance to tell us this yet.

Cats?
Princess hasn't had a chance to tell us about this yet.