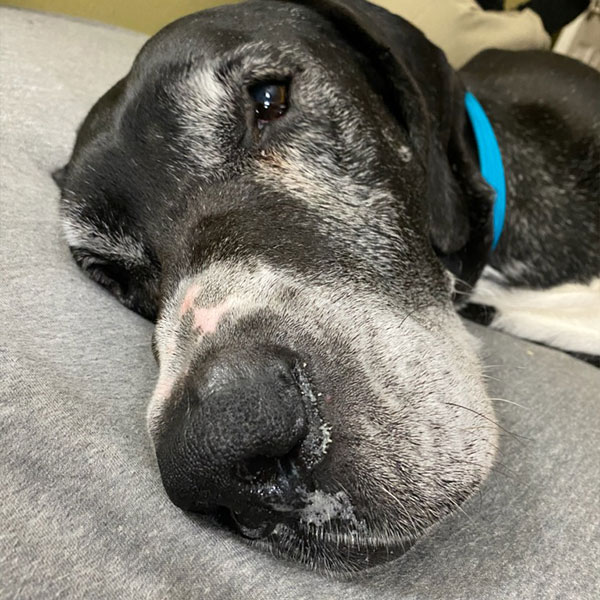 Spike was an owner surrender at 11 years old with a younger female that was adopted and sadly senior Spike was left behind. We couldn't stand to know that this old man was going to spend one more night in the shelter, potentially bloating (as old, stressed danes often do), so one of our PAWSOME volunteers offered to go bust him out and we didn't hesitate! Spike has NO IDEA how good his life just got!!!! Welcome, sweet boy!!!! We can't wait to spoil the heck out of you!!!!!!


Health Status
Spike will be neutered, vaccinated and microchipped.

Kids?
Spike is good with children.

Dogs?
Spike is good with other dogs.

Cats?
Spike hasn't had a chance to tell us about this yet.